"Military History is the account of how force served political ends and how man, individual hero or leader of aggregated professionals, conscripts, or irregulars, accomplished this service."

–Colonel F.B. Nihart, Military Affairs
To Compel With Armed Force contains a wealth of information about 19th century American and Indian confederacy operations. Consequently, it is an extremely useful tool for historians, researchers, and participants in living history events and reenactments. To Compel With Armed Force provides a significant amount of historical background for people who want to understand combat operations in the United States during the early 19th century.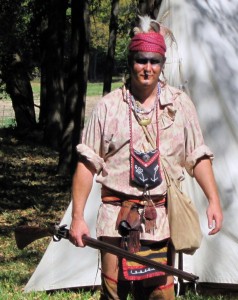 People who love history are always on the lookout for information that can help them learn more about life in their favorite era. Living history is a type of participatory history in which people "interpret" a historical event or era. The interpretaions emphasize capturing the "spirit" of a historical period. Reenactments, in contrast, emphasize accuracy. They are recreations of specific events (e.g., a battle) and attempt to do so with as much accuracy as possible.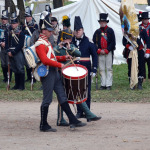 Combat along the American frontier in the 19th century combat is often a challenge to research because primary source material can be difficult to obtain. To Compel With Armed Force examines the American military and Indian confederacy in detail and has been a valuable resource for people who enjoy living history and reenactments.
If you are interested in living history events or reenactments about this era, here are a few groups that you can consider contacting:
War of 1812 Reenactment Units
If you are interested in staff rides from different periods in American history, check the websites for the US Army's staff ride program: